Made in Yorkshire held their Backing Britain event last week, on 29th November, at Outokumpu in Sheffield with 120 guests present.
Made in Yorkshire member Outokumpu held the monthly Backing Britain event held by the Made in Group. The Backing Britain campaign has been established to eliminate negativity within the manufacturing sector and to act as a beacon of light during times of uncertainty. The campaign will visit a location every month alternating between the Midlands and Yorkshire for the next twelve months.
The second event of its kind, Made in Yorkshire's Backing Britain event kicked off with refreshments and breakfast in the atrium along with networking in the exhibition hall. Amongst the 8 speakers was Alastair Morris, Sales Director at Pryor, who brought along a laser marking machine. Guests were able to see a live demonstration of pens being engraved with their names on.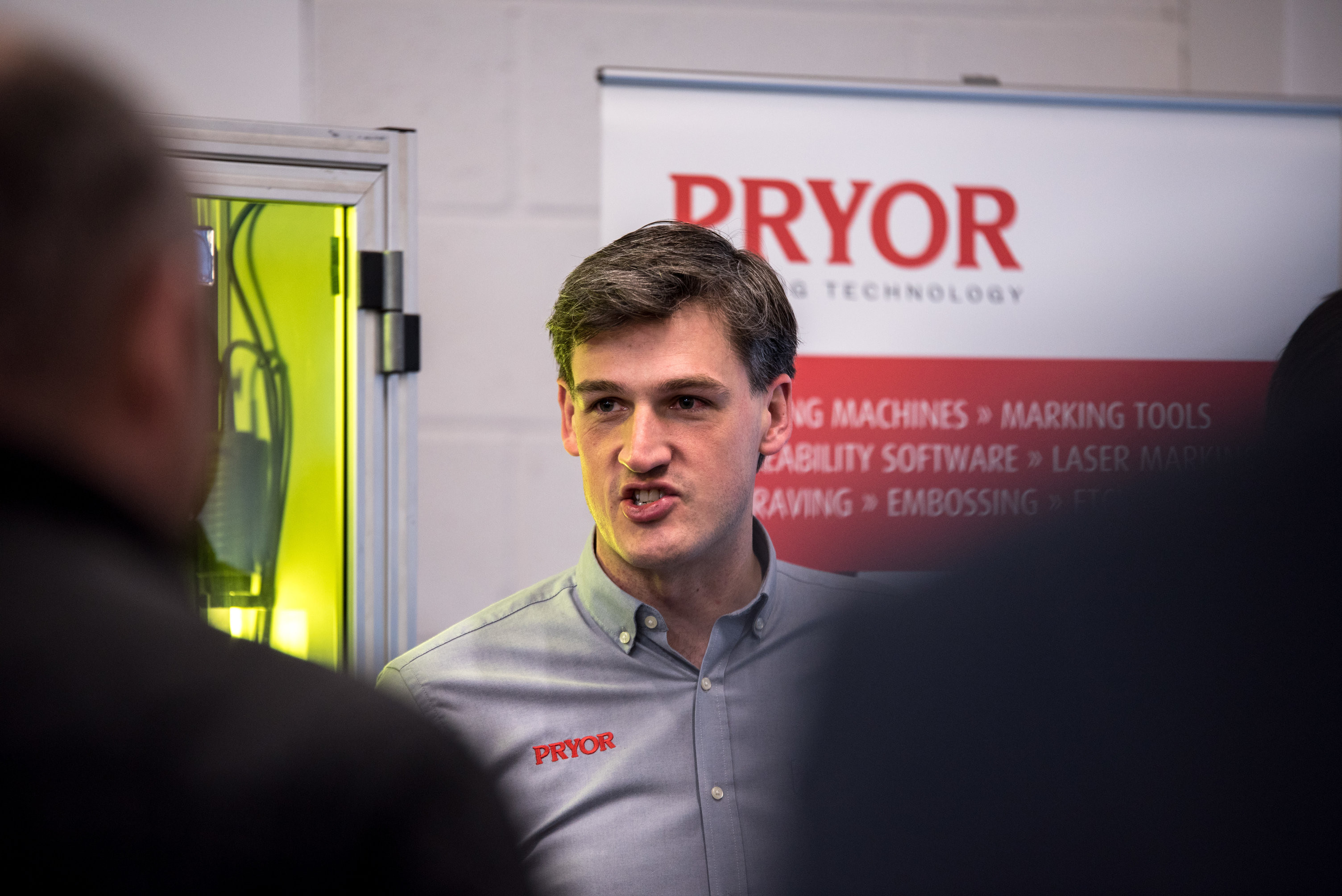 Presentations from industry-leading speakers began at 10 am in the conference room. The eight speakers included Marie Cooper, Group CEO of CBE+, David Masters, Group Managing Director of OE Electrics, Lisa Pogson, Managing Director of Airmaster Air Conditioning, Bradley McBain, Managing Director of MBA Engineering, Alastair Morris, Sales Director of Pryor Marking Technology, Allan Joyce, Managing Director of Balmoral Tanks, Ian Brown Director of Technologies at Teconnex and Ian Holdsworth, Managing Director of Outokumpu.
Introducing the speakers to the stage was Made in Group CEO Jason Pitt and Made in Yorkshire Regional Director Alex Robinson. In a room of over 100 guests, Jason introduced them to the "Find nearby contacts" on Linkedin, this allows people in one space to connect with those nearby with a Linkedin account. This was a great way to introduce guests to each other who are part of the manufacturing sector, something that the Made in Group consistently promotes to create a community within manufacturing.
After, Jason went on to talk about the history of the Made in Group and why the company was created. The group derived from an editorial campaign in the pages of the Business report and was created to bang the drum for the manufacturing sector and challenge the erosion of British industry. Jason said:
"I would like to talk about how the Made in Group was started and why the Backing Britain campaign is around. The reason we launched this is because the public sector got so big, it was enormously competing with the private sector."
"We realised there is an appetite for a sense of community amongst the manufacturing sector. Communities don't tend to come together in good times, they came together in times of uncertainty and challenges. I think it is really important for us to unite and see each other as neighbours, which is exactly what Backing Britain is about."
Keynote speakers then had the opportunity to tell guests why and how they are Backing Britain. Ian Holdsworth, Managing Director of Outokumpu, began the presentations giving guests an insight into Outokumpu's best practices and how this is helping Britain's manufacturing sector. Ian said:
"Manufacturing in the UK is a vital component in the UK economy, and in the future must be protected."
"We support this initiative of Backing Britain as it allows us to share ideas and Best Practices."
Marie Cooper Group CEO at CBE+ focused on what her company is about and how they are Backing Britain through employing, developing and nurturing local talent. Marie said:
"The big thing for us is developing the next level of success to make our businesses thrive in the future."
Talking about the current political landscape, Marie added:
"Positivity drives growth and we need to remain positive."
David Masters, Managing Director at OE Electrics, also spoke heavily on how their company is Backing Britain by investing in local talent and how the company source supply from as many local companies as possible. David said:
"We put all of our money back into the business to support our workforce, that is how we are Backing Britain."
Lisa Pogson, Managing Director of Airmaster Air Conditioning, spoke about how being part of Made in Yorkshire has benefited their company in making connections and how this is vital for growing your business, Lisa said:
"Making connections has been massive for our business, it is a key to success."
After a short interval for more networking and refreshments, the speeches continued with Bradley McBain, Managing Director of MBA Engineering who focused on why their company does what they do. Giving an inspiring speech capturing what the manufacturing sector must do in order to back Britain and install faith into each other. Bradley said:
"We hand select the companies we work with to get the best product, whether this is maximum efficiency or quality of service."
"Let's start thinking about UK manufacturing with an infinite mindset. Let get together and share ideas."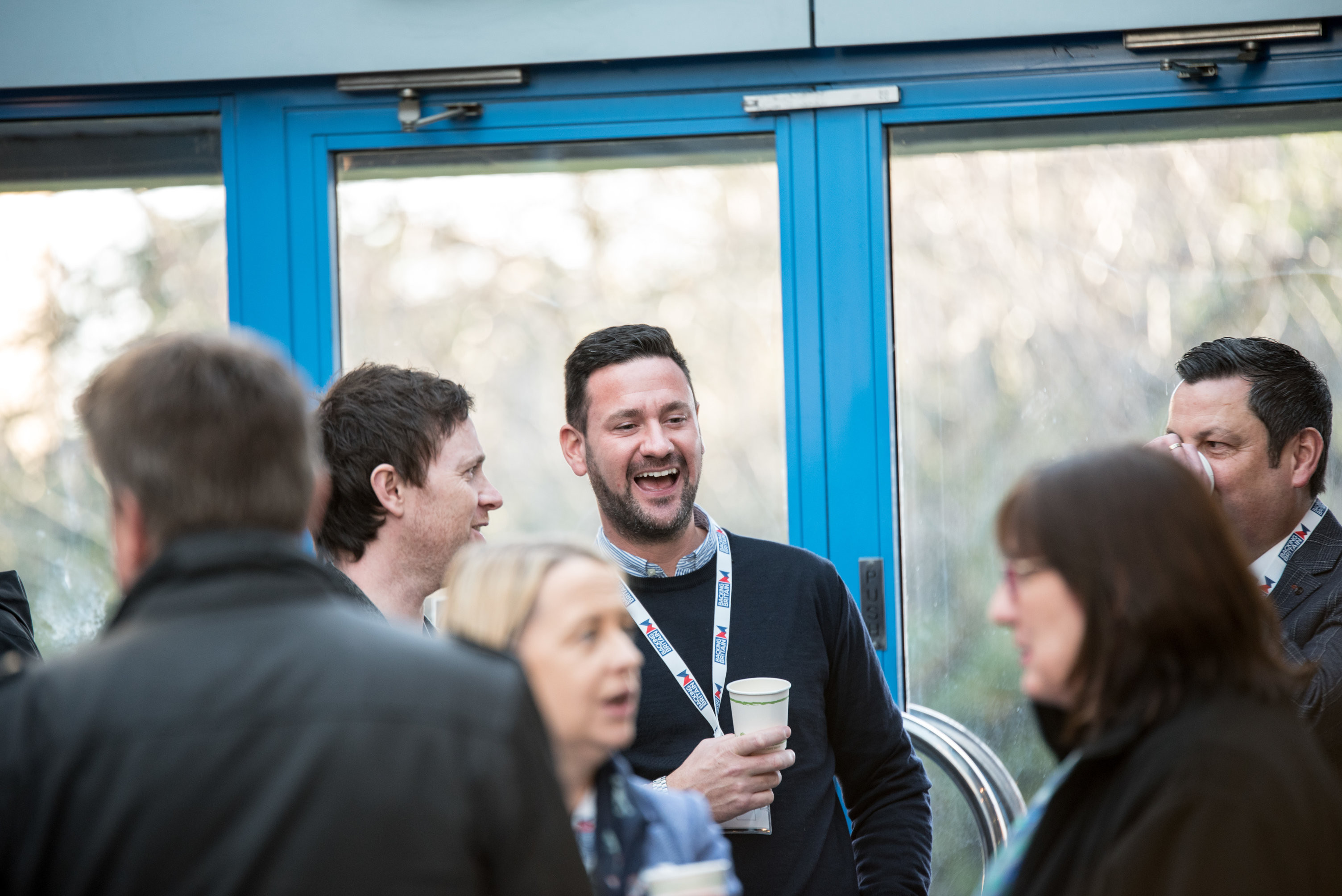 Alastair Morris, Sales Director of Pryor Marking Technology, Allan Joyce, Managing Director of Balmoral Tanks, and Ian Brown Director of Technologies at Teconnex, all spoke about the growth of their businesses and how they have been continuously Backing Britain. Alan spoke particularly on the power of networking and face to face connection. He said:
"Let's not lose the art of conversation, there was an article in the BBC news last week that said we send 64 million unnecessary emails per day. If you want to engage people, you won't do that through email, you will do it through talking."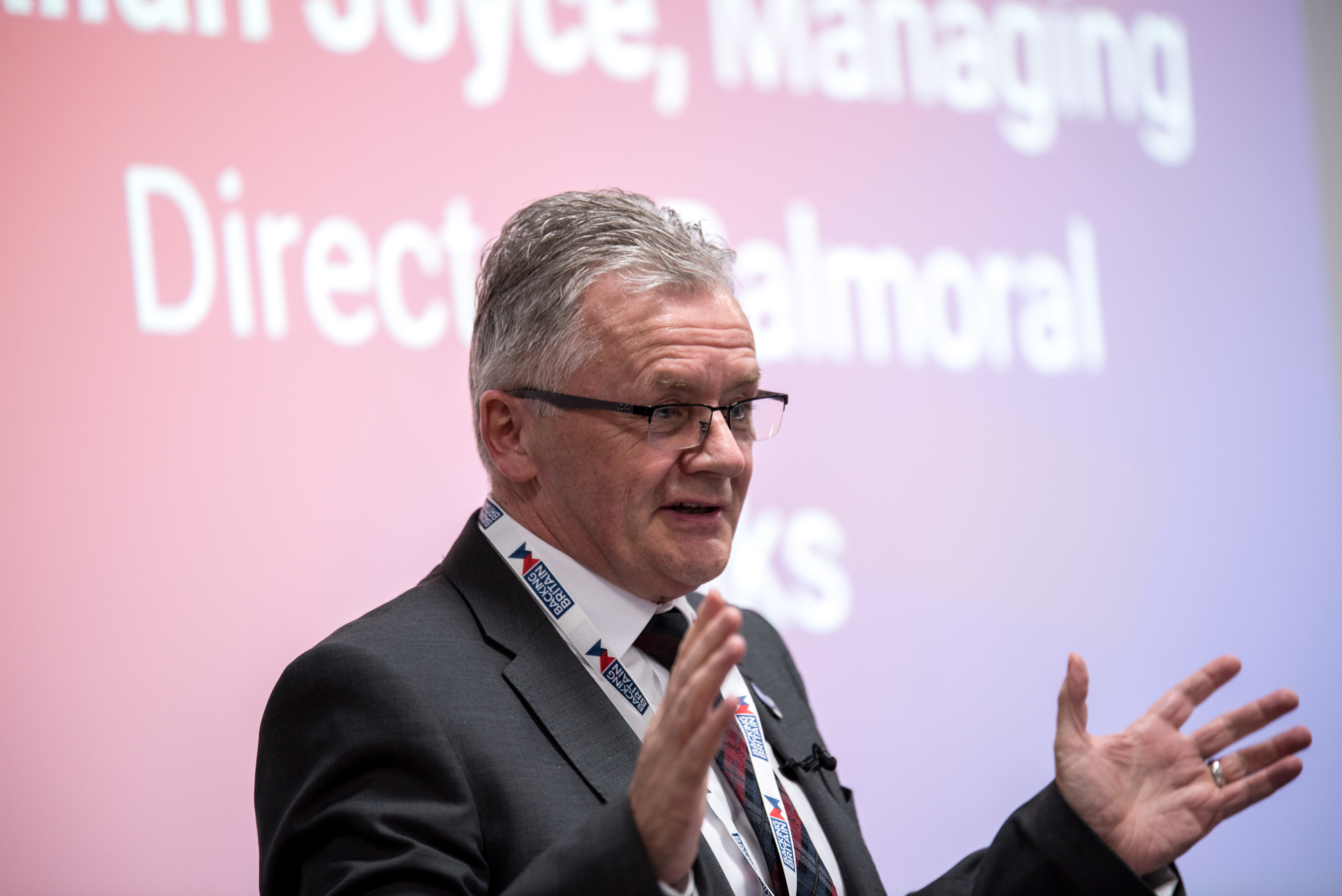 Later guests were able to take a look around Outokumpu's factory to see first hand the company's capabilities and best practices. Outokumpu can tailor stainless steel into any form and for almost any purpose. Their production facilities are located in Finland, Germany, Sweden, the UK, the USA, and Mexico. The tour included a visit to the polishing shop, cut to length station and coil service centre.
Backing Britain will bring manufacturers numerous opportunities for their voices to be heard not only by other manufacturers but by policymakers and Government at a local and national level.

Want to be part of Backing Britain? Attend the next event at Boneham & Turner on 30th January. Click the link below to get tickets.
https://madeinthemidlands.com/events/83142865549