Takeaway Tips to Boost Your Microsite:
Insert a clear banner image featuring company logo

Link to all (active) social channels

Use consistent, professional headshots in "Team" section

Upload articles every 4-8 weeks (minimum)

Showcase testimonials from industry professionals

Use unique content

Reach out to the Made in Group team for help!
Personalised social media microsites are an excellent means of advertising your business, posting recent news and boosting brand awareness. With a social media microsite, you can capture visitors from the Made in Yorkshire homepage, utilise the search directory to contact relevant companies, capitalise on the vast array of external links to your unique digital space and much more.
A microsite can be defined as a branded webpage that exists outside of your company's homepage and brand URL. Through the use of a social media microsite, Made in Yorkshire members are able to reap the benefits of a self-contained website with their own personalised URL.
Thanks to the easy to follow user admin dashboard, members are able to populate their own space on site in any way they please. Depending on your overall brand strategy, there are many ways in which you may wish to cultivate your microsite.
Keep reading to discover the top 5 Made in Yorkshire social media microsites which have caught our eye.
Alongside leading the digital transformation of energy management and automation, this member is leading the line when it comes to having a social media microsite which ticks all of the major boxes.
Schneider Electric has impressively managed to comply with all aspects of the profile strength calculator, through regularly using their account, frequently posting news articles and filling in all of the necessary information regarding their business nature — resulting in a perfect score of 100%.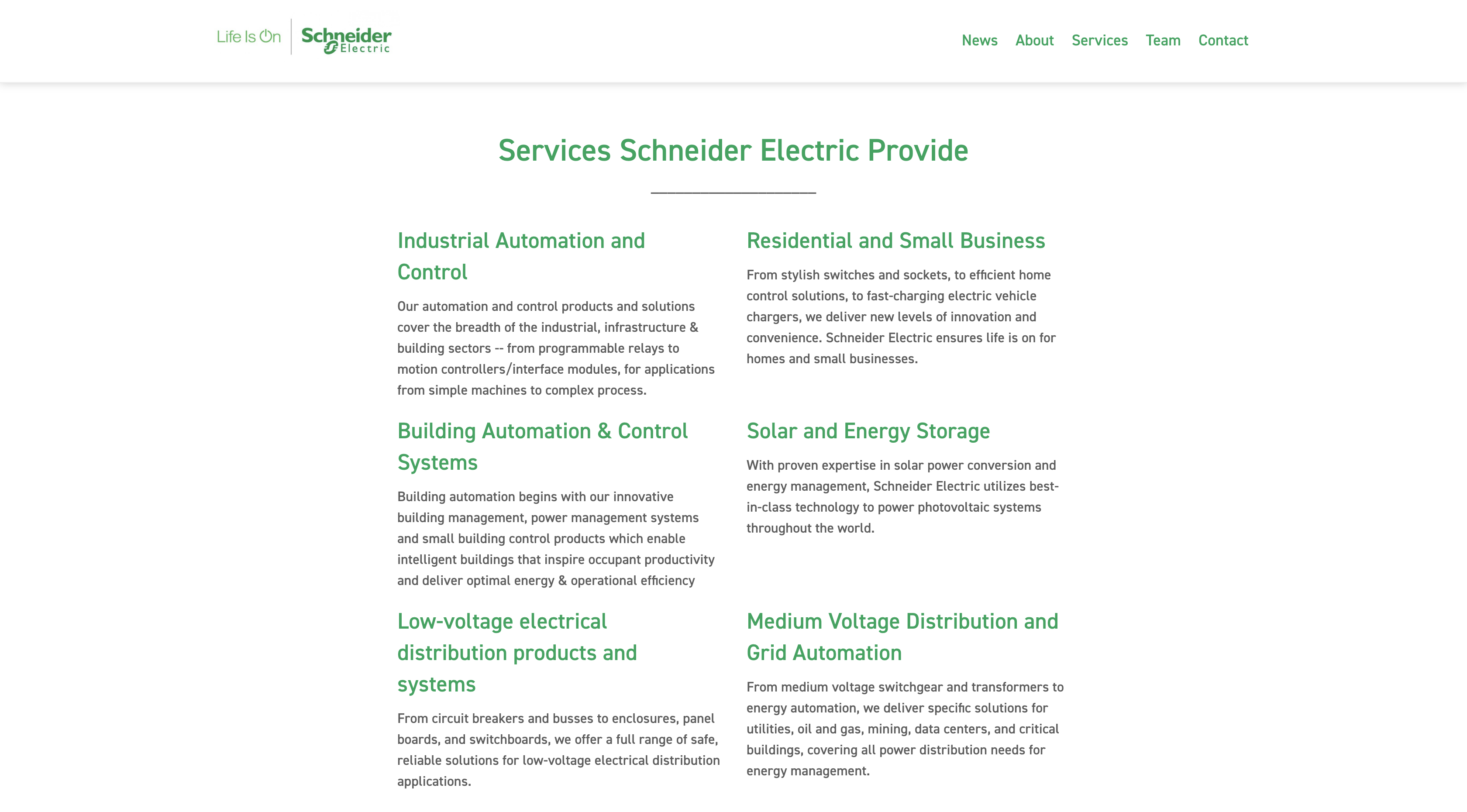 This industrial lubrication expert is an exemplary case study to focus on the self-promotion benefits of a social media microsite. ROCOL have taken advantage of the ability to freely move the different sections of the microsite by putting testimonials at the top of their page, showcasing a number of strong endorsements from industry specialists.
ROCOL have also utilised their digital platform's self-promotion capabilities through making their regularly updated Twitter feed a major part of the page.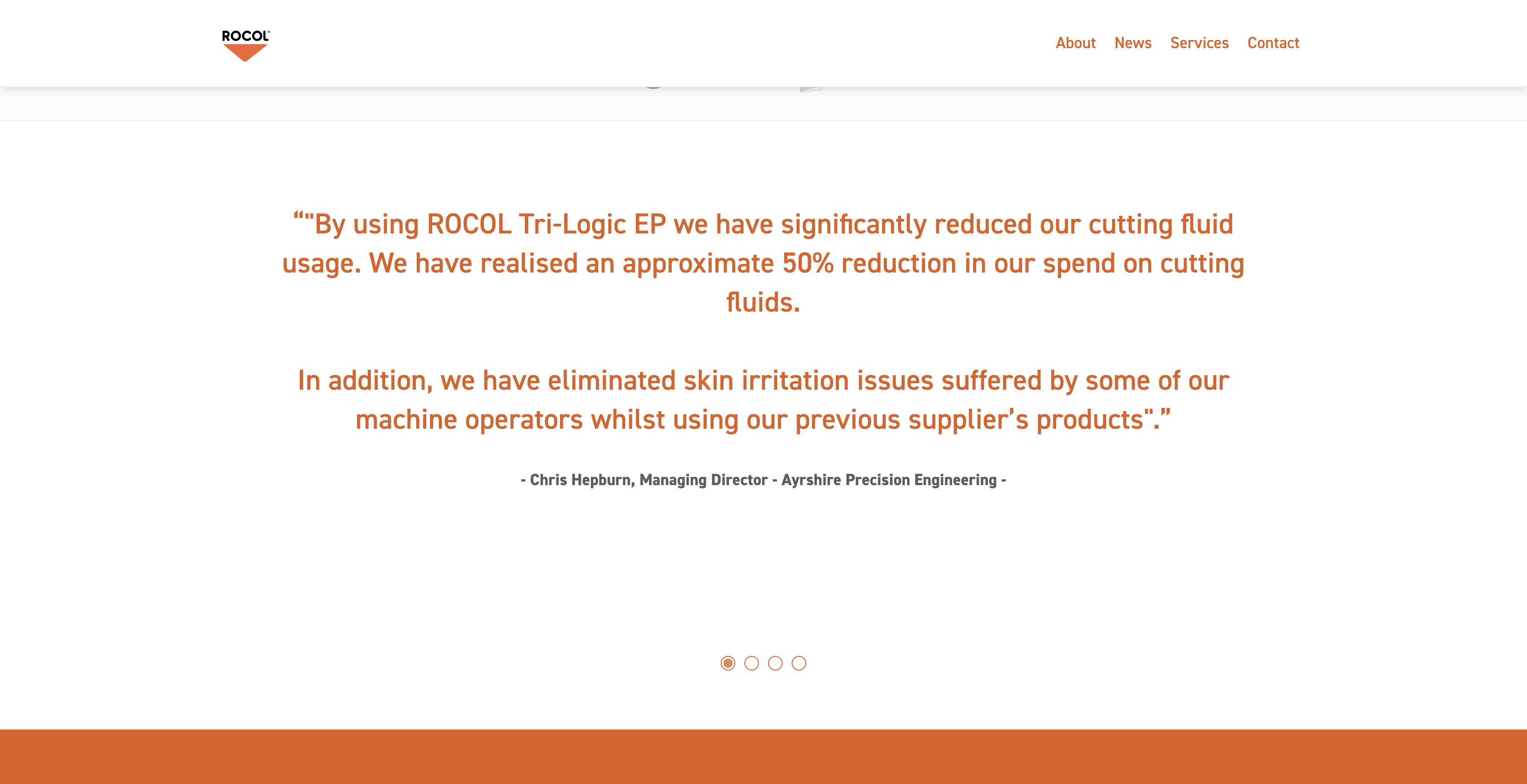 These noise measurement innovators have made the most of the wide-reaching capabilities of their social media microsite with style. Cirrus Research's microsite has caught our eye due to its striking aesthetics and concise information.
What is particularly impressive about Cirrus Research's microsite is the attention to detail placed on their banner image. Their team over in North Yorkshire have placed extra care in editing an image so that the white font stands in bold ahead of the darkened background. Alongside this, they also have inserted a wholly relevant YouTube section, all possible social links and well-written copy.
The ability to promote news content throughout the manufacturing community is one of the major benefits of having a social media microsite. All news which is posted by members to the site will be added to our weekly newsletter and also shared with over 20,000 followers on social media.
Innovative packaging suppliers Hazel 4D have took advantage of these wide-reaching benefits by regularly championing recent business success stories and keeping the industry up to date with recent news. It is worth bearing in mind that the best bits of news are also shared within our quarterly magazine publication to 11,500 people across The Midlands and Yorkshire.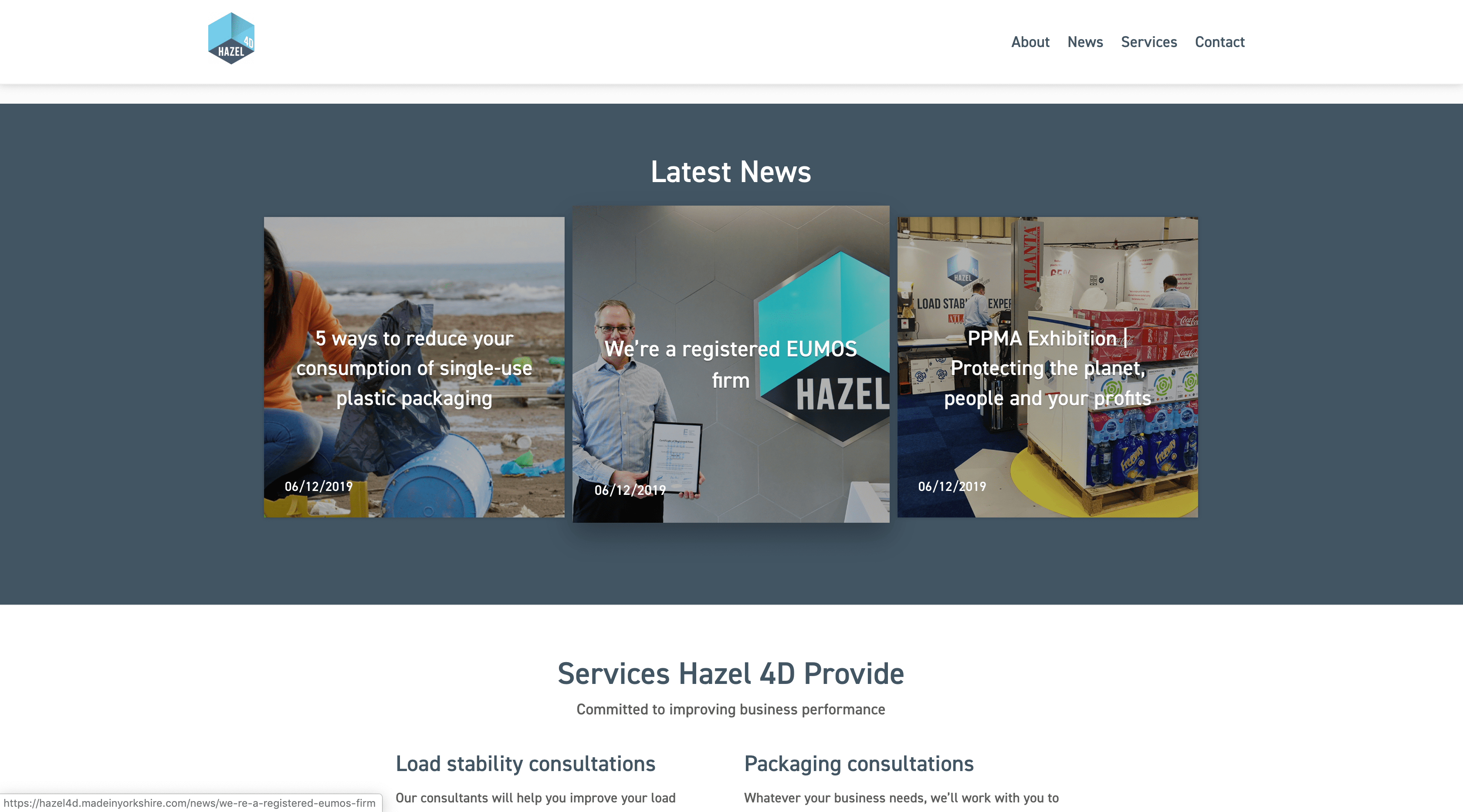 When social media microsites are not cultivated effectively, you run the risk your business coming across as somewhat impersonal. However, when utilised effectively, this digital platform can be a fantastic way of connecting with hundreds of members and visitors on a monthly basis and getting across your company ethos in the process.
OE Electrics Ltd deserve a special mention for bringing a particularly human element to their microsite through the remarkable use of the "Meet the Team" section. These experts in designing and manufacturing power and data distribution solutions have used this section to give an insight into their teams' personality, with each member of staff pictured with what they love.
Be it a cricket bat, skateboard, guitar, yorkshire terrier or a framed picture of their family —these members have done an excellent job of making their personalities known to the manufacturing community.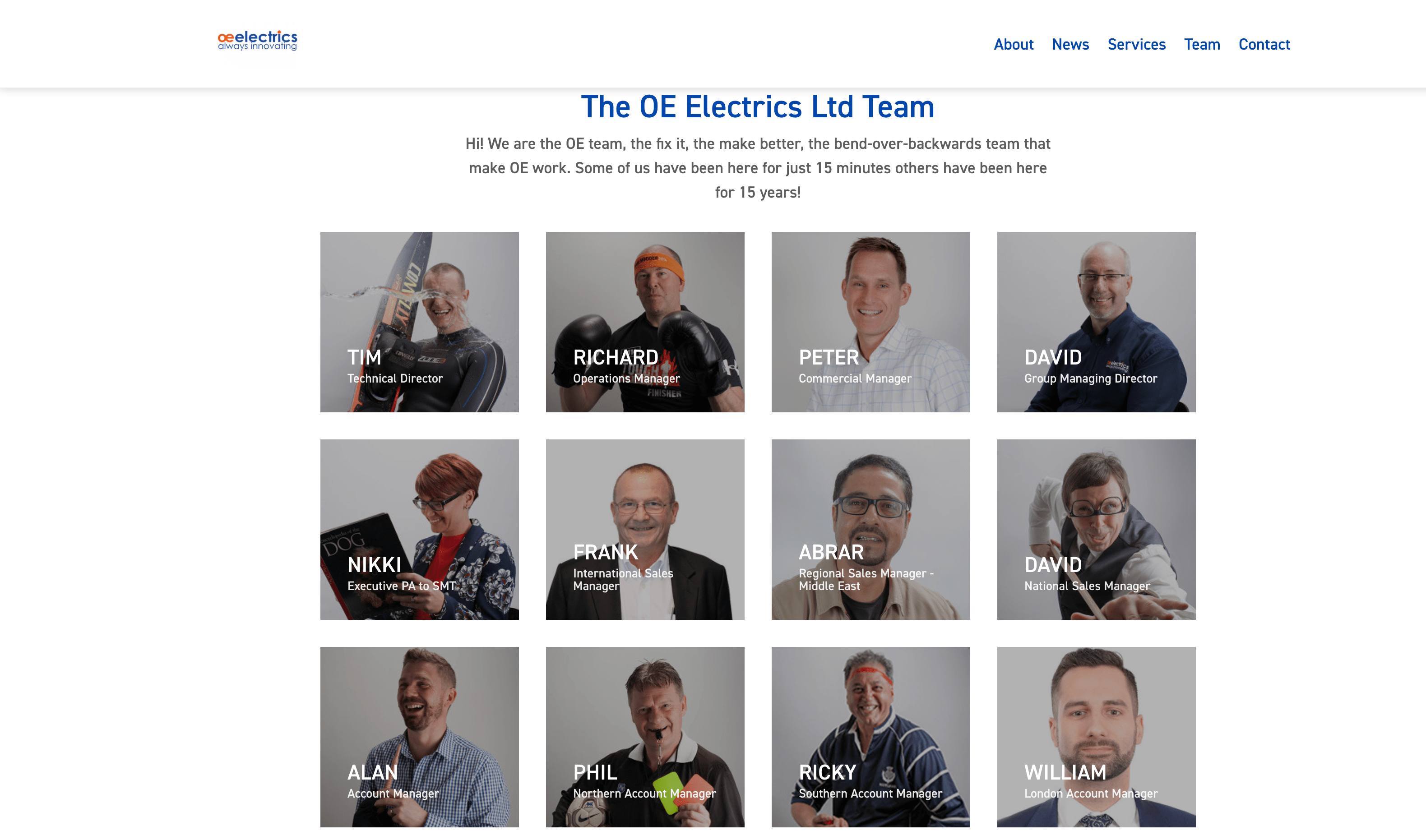 Supercharge Your Microsite Today
Firstly, congratulations to all of our members who have made this list of the top 5 social media microsites! We based our criteria on a variety of factors, as means of highlighting the different ways in which members could make the most of the digital platform's limitless potential.
Solely creating a "micro" version of your company homepage, which is refined to appeal more specifically to the Made in Yorkshire network and achieve your membership goals, is perhaps the most common strategy seen here. However, microsites more broadly are often used as a means of promoting new products and experimenting with rebranding. This is because the more temporal and easily changeable nature of microsites, compared to a company homepages, make them a great platform for exploring new opportunities within a safe environment.
Regardless of which strategy you take, there are certain fundamentals which members should strive towards. Using unique copy, inserting clear images which promote your business logo and linking to all relevant social channels are some of the fundamentals which members should be building their microsite from.
For more help with making the most of Made in Yorkshire's innovative web platform and boosting visibility through your personalised social media microsite, please get in touch with our digital team today.